Environment, quality and safety
Tontouta mouv': the B2B transportation plan
Tontouta Mouv' is the the B2B transportation plan (PDIE) of the Airport Platform Nouméa-La Tontouta.
This common approach has been initiated by the Chamber of Commerce and Industry of New Caledonia in order to better understand and optimise the transport of employees, visitor and passengers at the airport.
For the companies of the platform, this is a way to participate in the implementation of a transport system aiming at an improvement of this very same system. This project will allow the creation of an action plan, based on a diagnosis of the habits and needs of each party involved.
Le plan d'action 2018-2023
The context and the idea of the CCI
Over 1000 people work at the Airport Platform Nouméa - La Tontouta and travel each day from their homes to work using their own car most of the time. These trips take place at irregular times depending on air traffic and are a source of stress, fatigue, risks (accident), costs and greenhouse gas emission.
The CCI, employing 100 people at the airport in Tontouta, has decided in 2016 to find mobility solutions for an access to the airport. The CCI already supported companies and created an awareness for environmental problems and involved the Ademe and the government in this project, together with 11 companies and organisations present at the airport, in order to find common solutions for the transport of personnel. Thus, Tontouta Mouv' concerns about 800 people.
A common commitment
Twelve actors of the Airport Platform Nouméa - La Tontouta have signed the Tontouta Mouv' charter and committed to participate in this project that concerns 800 persons..
CCI - 100 persons
BA 186 of the armed forces of New Caledonia - 150 persons
Aircalin - 150 persons
Pacific Airport Engie - 175 persons
Espace Surveillance - 90 persons
Direction de l'aviation civile - 70 persons
Brigade de gendarmerie des transports aériens - 10 persons
Police aux frontières - 40 persons
Direction des affaires vétérinaires alimentaires et rurales - 15 persons
Total Pacific - 7 persons
Restauration Calédonienne - 20 persons
Arc-en-ciel - 5 personnes
 Les actions déployées en 2019
Éviter les déplacements et réduire leur nombre ou la distance parcourue
Restauration sur place
En partenariat avec l'entreprise Assiette Filante, Tontouta Mouv' propose un service de livraison de gamelle. Cette action permet aux salariés de ne pas prendre la voiture sur leur pause déjeuner et d'avoir accès à des repas variés.
Télécharger l'offre de livraison de gamelles
Améliorer la sécurité des déplacements - infrastructures, équipements et comportements
Prévention routière
En novembre 2019, une journée de prévention a été proposée aux salariés pour les sensibiliser aux dangers de la route à travers l'atelier SECURIBUS en partenariat avec la DITTT.
Développer la plurimodalité des déplacements
Journée de l'écomobilité
Découverte des nouveaux équipements sur le site avec les vélos électriques (VAE).
Modes "actifs"
Une station de 6 VAE partagés a été installée pour permettre aux salariés de se déplacer sur le site de manière responsable. La station de vélo se situe a côté des arrêts de bus.
Développer la cohésion et le dialogue et améliorer la santé, sécurité et bien-être au travail
Activités sportives
Le projet Tontouta Mouv' a installé, en 2020, des équipements en extérieur de workout à disposition des salariés.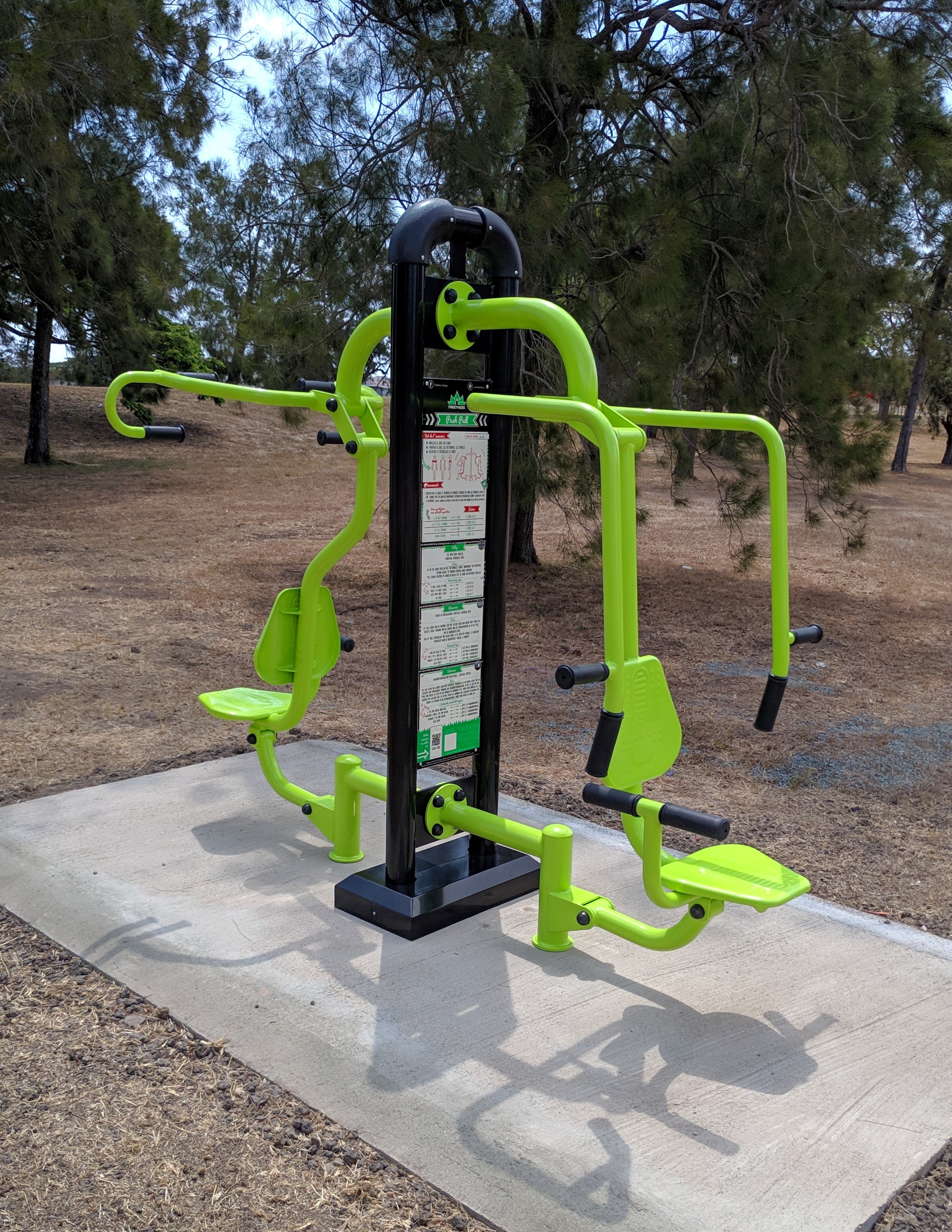 Pour permettre la découverte d'activités physique, Tontouta Mouv' est en partenariat avec des clubs et associations autour du site de l'aéroport :
Tai Shi Mairie
Karaté BKCNC
Danse Polynésienne
Renforcement musculaire
Zumba
Certains cours sont également destinés aux enfants.
A noter que le club de tennis a réouvert cette année et propose des cours pour les adultes et les enfants au club de l'aviation civile.
Télécharger le planning des activités
Espace interentreprises
Toujours pour limiter les déplacements, les salariés peuvent bénéficier de tables extérieures pour leur pause déjeuner. Cet espace est un lieu de rencontre et de détente.