Environment, quality and safety
Tontouta mouv': the B2B transportation plan
Tontouta Mouv' is the inter-company mobility plan (PDIE) of the Nouméa-La Tontouta airport platform.
Initiated by the Chamber of Commerce and Industry of New Caledonia, this collective approach aims to better understand and optimize the movements of employees and visitors to the airport.
For the companies on the platform, it is a means of participating in the implementation of a transportation system aimed at streamlining, sharing, and facilitating movements. It will allow, based on the diagnosis of each individual's practices and constraints, to build an action plan and optimize modes of transportation.
The action plan 2018-2023
Background and CCI's Intention
Nearly 1,000 people work at the Nouméa-La Tontouta airport platform and commute daily between their homes and the airport, primarily using private cars as the mode of transportation. These commutes, often occurring at unconventional hours due to air traffic, represent a significant source of stress, fatigue, road risks, as well as costs and greenhouse gas emissions.
With 100 employees present at the Nouméa-La Tontouta airport, the Chamber of Commerce and Industry (CCI) decided in 2016 to explore mobility solutions that could be developed to access the airport platform. Already engaged in raising awareness and supporting companies in addressing environmental challenges, the CCI rallied the Ademe (French Environment and Energy Management Agency), the government, and eleven companies and entities present on the airport platform to identify strategies for shared transportation among employees. In total, the launch of Tontouta Mouv' affects 800 people.
A Collective Commitment
Twelve establishments at the Tontouta airport platform have signed the Tontouta Mouv' charter and have committed to this collective initiative, which currently involves over 800 employees.
CCI - 100 people
French Armed Forces' Air Base 186 in New Caledonia - 150 people
Aircalin - 150 people
Pacific Airport Engie - 175 people
Espace Surveillance - 90 people
Civil Aviation Directorate - 70 people
Air Transport Gendarmerie Brigade - 10 people
Border Police - 40 people
Department of Veterinary, Food, and Rural Affairs - 15 people
Total Pacific - 7 people
Restauration Calédonienne - 20 people
Arc-en-ciel - 5 people
Actions Implemented in 2019
Avoiding trips and reducing their frequency or distance travelede
On-site catering
In partnership with Assiette Filante, Tontouta Mouv' offered a lunch delivery service. This action allowed employees to avoid using their cars during their lunch break and provided access to a variety of meals.
Improving travel safety - infrastructure, equipment, and behavior
Road safety
In November 2019, a prevention day was organized for employees to raise awareness about the dangers of the road through the SECURIBUS workshop in collaboration with DITTT (Department of Land Transport and Technical Information)
Developing multimodality in transportation
Ecomobility Day
Introducing new equipment on-site, including electric bicycles (E-Bikes).
Active Modes
A shared station with 6 E-Bikes has been installed to enable employees to travel responsibly within the site. The bicycle station is located next to the bus stops.
Fostering cohesion, dialogue, and improving health, safety, and well-being at work
Sports activities
In 2020, the Tontouta Mouv' project installed outdoor workout equipment for the employees' use.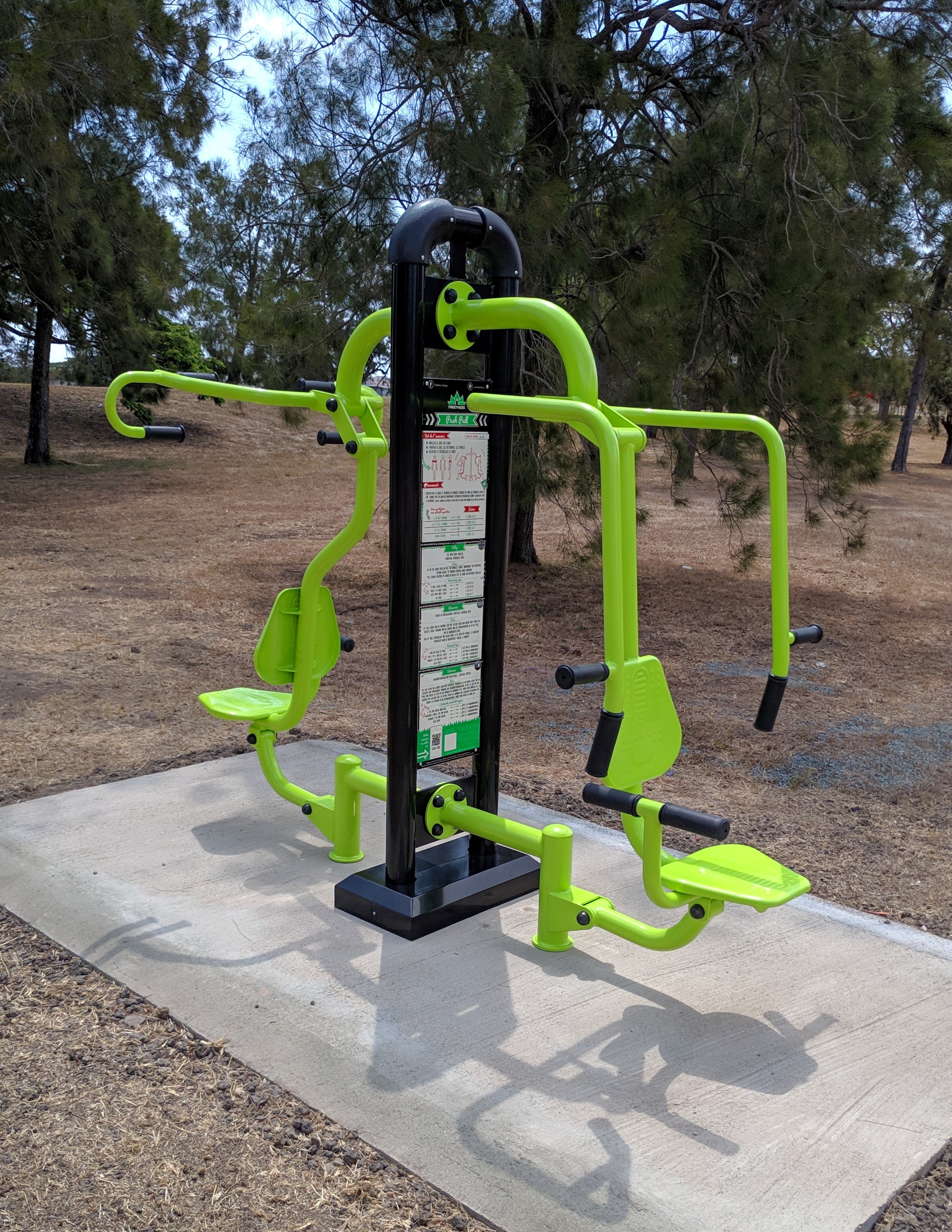 To promote physical activities, Tontouta Mouv' partners with clubs and associations around the airport site, including:
Tai Shi Mairie
Karate BKCNC
Polynesian Dance
Strength training
Zumba
Some classes are also available for children.
It is worth noting that the tennis club reopened this year and offers classes for adults and children at the Civil Aviation Club.
Download the activity schedule
Inter-company space
To minimize commuting, employees can benefit from outdoor seating areas for their lunch breaks. This space serves as a meeting and relaxation area.